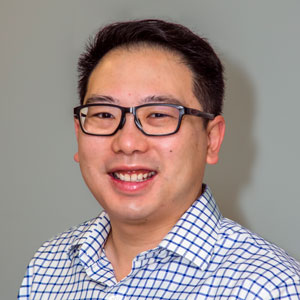 Felix Shall-Gin Wong, MD
Dr. Wong, MD, is a board-certified Diagnostic Radiologist with subspecialty fellowship training in musculoskeletal imaging.
He earned his undergraduate degree in Molecular Cell Biology from the University of California – Berkeley. He completed his medical degree at the Medical College of Wisconsin in Milwaukee. After an internship at Loma Linda University, he completed his diagnostic radiology residency program (as chief resident) at the University of California Davis Medical Center in Sacramento, where he also received his fellowship training in musculoskeletal radiology.
He was then hired at the University of California Davis Medical Center as an assistant professor, where he gained expertise in musculoskeletal, abdominal and emergency imaging. Today, he brings his expertise to the radiology team at IHS where he performs all aspects of MSK imaging and interpretation.
SPECIALTIES:
Abdominal imaging

Musculoskeletal imaging