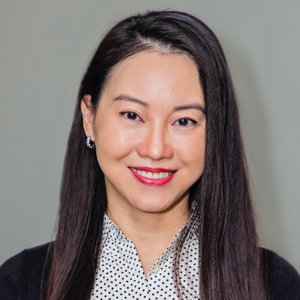 Xiaopei Chen, MD
Xiaopei Chen, MD, is a board-certified radiologist with a particular interest in breast imaging, body imaging, ultrasound, and non-vascular procedures with CT, ultrasound, and/or fluoroscopy guidance.
After graduation from Zhejiang University, School of Medicine with honors, Dr. Chen continued her internship at Berkshire Medical Center in Massachusetts. This was followed by a diagnostic radiology residency, MSK mini-fellowship, and breast imaging fellowship at the University of Cincinnati in Ohio, during which she had multiple educational exhibits and publications accepted by RSNA, ARRS, and ACR. She further completed an Advanced Abdominal Imaging fellowship at UC Davis which emphasizes on body MRI (including prostate MRI, elastography, and MR defecography) and imaging-guided procedures.
Dr. Chen also has extensive experience in diagnostic medical sonography and is APCA/ARDMS dual-certified in multiple ultrasound subspecialties.
As a member of many professional radiology societies, Dr. Chen believes continuing education and improvement is the key to keeping up with the most updated medical knowledge and technologies, and to best serve the community and patients. It is a great honor being part of IHS and working with top-notch radiologists, technologists, and supportive staff in the team who truly put the quality of medical care and our patients in the first place.
Specialties: